About Us: Thermokrupp Boilers
Everything You see here About Thermokrupp
ThermoKrupp is a progressive Boiler Manufacturer, Suppliers and Boilers Services Provider in India. It is most popular in Boiler Services and Boiler Repairing. We are manufacturing industrial steam boilers, Oil fired boilers, gas fired boiler, packaged boilers, combi boilers, water tube boilers, fire tube boilers, coil type boilers, electric boilers, baby boilers etc. We also manufacture Boiler chimney, APH, Dust collectors, Process Tanks, ID fan, FD Fan etc.
Thermokrupp Boilers teams
Mr. Dharm Dev Giri
Business Development Officer
Mr. Arjun Goswami
Project Development Officer
Mr. M. P. Singh
Sales Manager
Get the Best Quotation For Steam Boilers
Latest news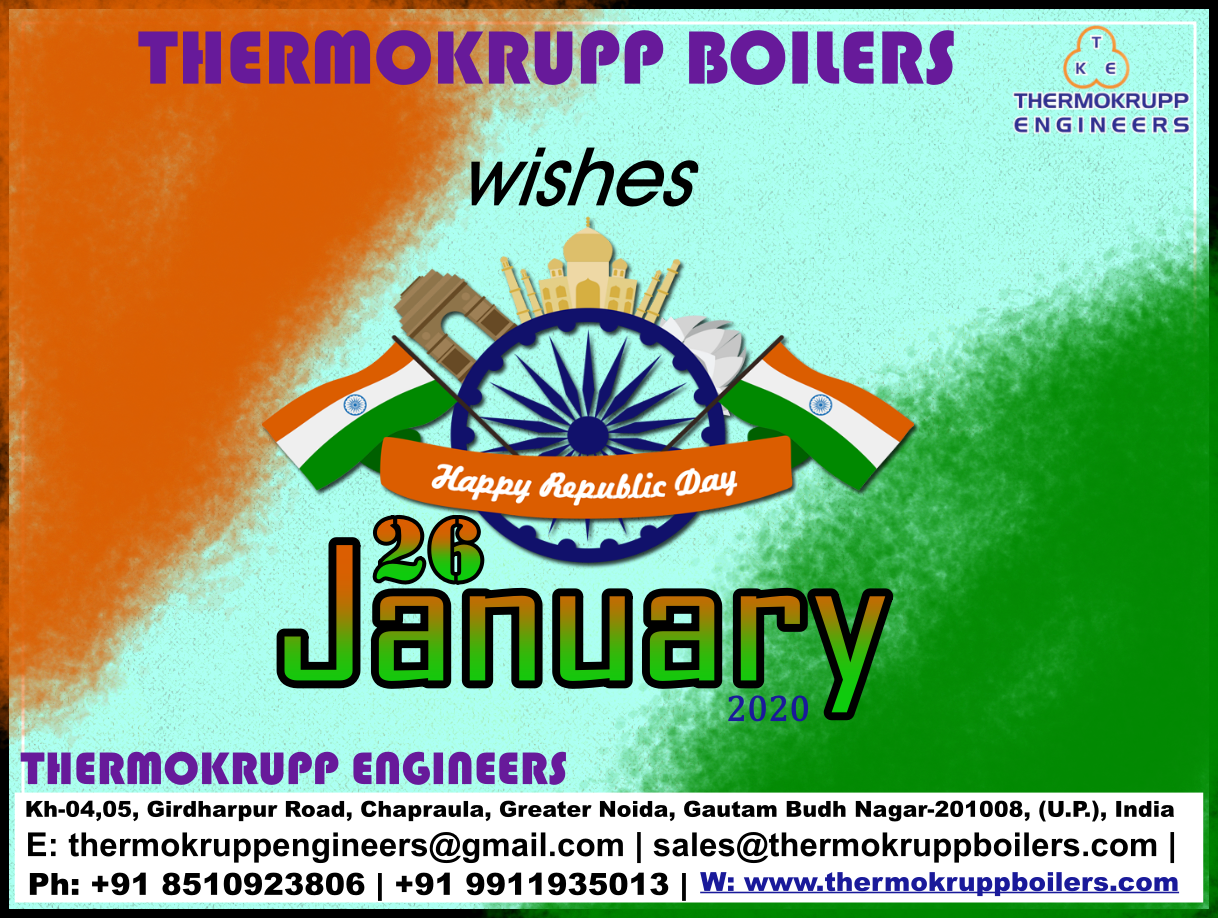 Thermokrupp Team wishing you Happy Republic Day! We are celivreting 71st Republic Day on 26 january 2020. On 26th January 1950, finally, the Indian Constitution brought into force and celebrates this day as India becomes the Independent Republic. May you have happiness to make you sweet, trials to make you strong, sorrow to keep you Read more about Happy Republic Day | 26 Jan 2020 | 71st Republic Day[…]
Previous
Next
Get in Touch
Thermokrupp is best solution for getting a Quotation.